racepulse.com Sunset Speedway Sunday September 25, 2016
Photos Page 1
The second day of the 2 day Velocity Weekend had last chance qualifying for the Late Models, Super Stocks, Mini Stocks, and qualifying for the Super Late Models. Feature races saw wins going to Dwayne Baker in the Super Late Models, Gord Shepherd in the Late Models, Matt Bentley in the Super Stocks, Andy Kamrath in the Mini Stocks , John Baker Jr in the Ontario Modifieds and Jody Bound in the Outlaw Midgets . There was also a special presentation for Tom Walter's last race at Sunset Speedway, retiring the number 47. For full official results and more info, please see Sunset Speedway .
I shot about 3400 photos during the evening (see also Sunday).

The Photos will be ready as soon as i can - Meanwhile, here are a few samples.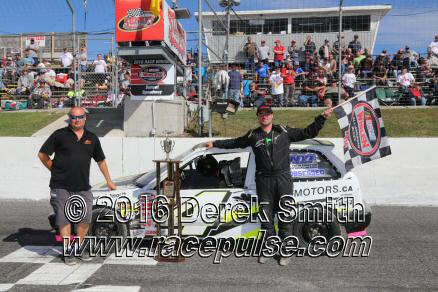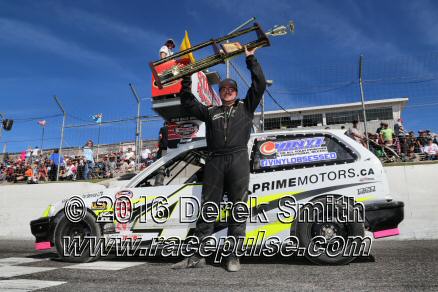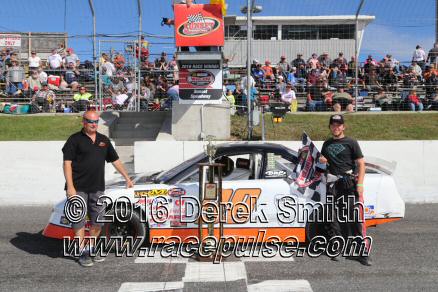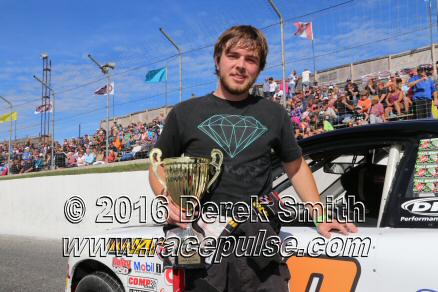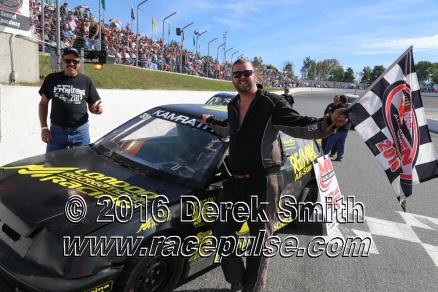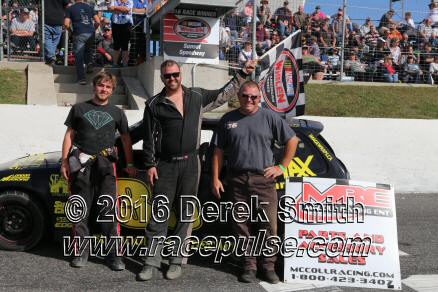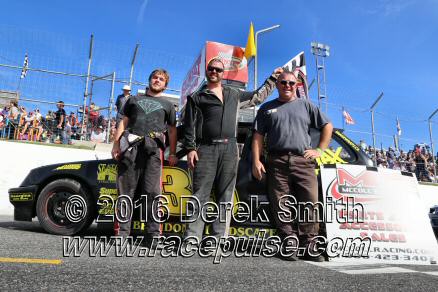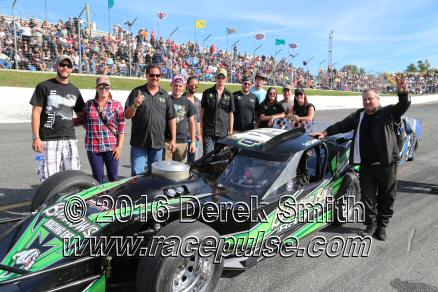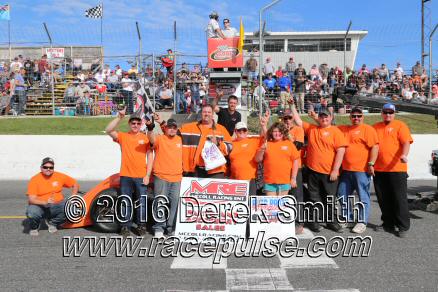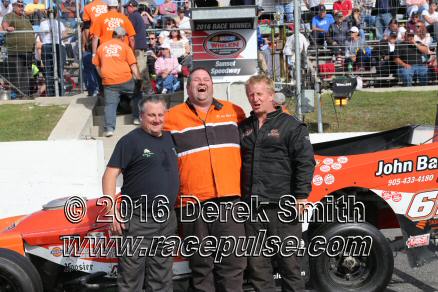 MORE Photos on (This is Page 1):
Page 1
Page 2
Page 3
Page 4
Page 5
Page 6
Page 7
Page 8
Page 9
Page 10
Page 11
Page 12
Page 13
Page 14
Page 15
Page 16
Page 17
Page 18
Page 19
Page 20
Page 21
Page 22
Top
MOST photos are for sale - More Info Here.

NOTE: ALL IMSA PHOTOS AND ALL NASCAR TRUCK PHOTOS ARE NOT FOR SALE

These are COMPRESSED (ie distorted) photos - the actual photos are higher quality.
Be sure to click on each of the sample photos on this page
to see many additional photos.
Images and contents ©Copyright Derek Smith and may not be used without permission.