racepulse.com NEW FOR 2012
Pro 4 Modifieds Banquet Sunday November 4, 2012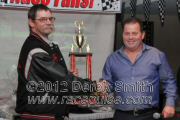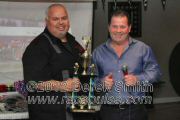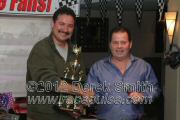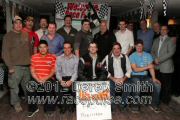 The Pro 4 Modifieds held their Awards Banquet at the Ponderosa Nature Resort. Dave Hodgkinson was the Points Champion, with Blake Bomberry finishing 2nd and Brian Nanticoke finishing 3rd. For more info, please see Pro 4 Modifieds . There are almost 200 photos online now.

View almost 200 Photos Here





Canadian Vintage Modifieds Banquet Saturday November 3, 2012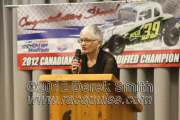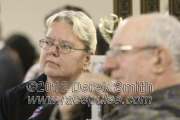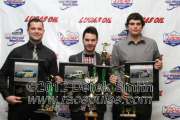 The Canadian Vintage Modifieds held their annual Awards Banquet in Cambridge on Saturday. Shane Stickel was the 2012 Points Champion, with Steve Trendell and Corey Jones finishing 2nd and 3rd. For more info, please see Canadian Vintage Modifieds . There are about 750 photos online now.

View about 750 Photos Here





Collector Car Auction Sunday October 28, 2012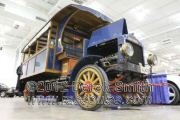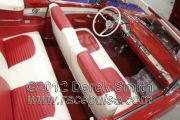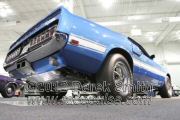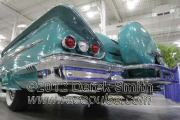 For the 3rd day, I also attended the Collector Car Auction at the International Centre on Sunday. For more info, please see Collector Car Auctions . There are over 200 photos from Sunday online now (over 1300 from the weekend).

View over 200 Sunday Photos Here





Collector Car Auction Saturday October 27, 2012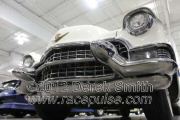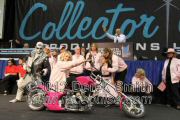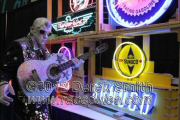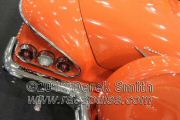 Although not racing related, I also attended the Collector Car Auction at the International Centre on Saturday. One highlight of the day was an auction of a custom motorbike by the women of the Pink Slips Car Club for charity (with help from Silver Elvis). For more info, please see Collector Car Auctions , Pink Slips Car Club and Silver Elvis . There are about 600 photos online from Saturday now.

View about 600 Saturday Photos Here





Collector Car Auction Friday October 26, 2012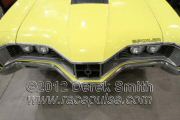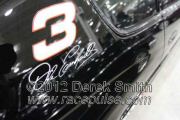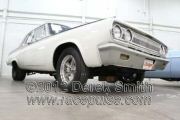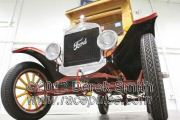 Although not racing related, I attended the Collector Car Auction at the International Centre on Friday. For more info, please see Collector Car Auctions . There are almost 500 photos online now from Friday.

View almost 500 Friday Photos Here





Canadian Vintage Modifieds at Formula Kartways Sunday October 21, 2012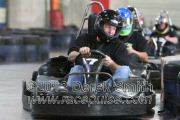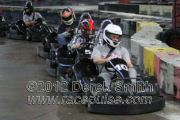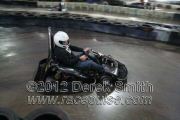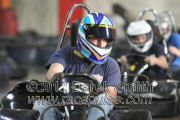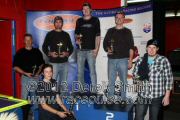 The Canadian Vintage Modifieds held an afternoon of Kart racing at Formula Kartways (one of their newest sponsors) in Brampton. For full official results and more info, please see Canadian Vintage Modifieds and Formula Kartways . There are over 1300 photos online now.

View over 1300 Photos Here





The NASCAR Canadian Recognition Event Saturday October 20, 2012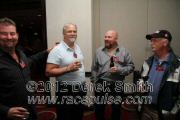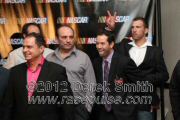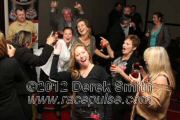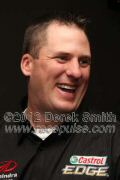 NASCAR held a recognition event honouring the teams and drivers of the NASCAR Canadian Tire Series and the NASCAR Whelen All American Series for Canadian tracks. The evening featured a reception at the Hyatt Regemcy Hotel in Toronto. For more info, please see NASCAR NCATS . There are over 700 photos online now.

View over 700 Photos Here





Peterborough Speedway Sunday October 7, 2012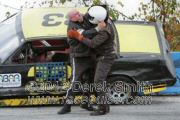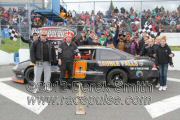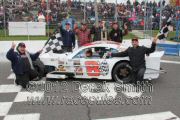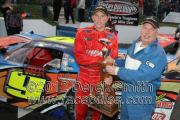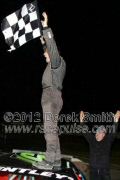 Brandon Watson won the OSCAAR Super Late Model feature, Gary McLean won the OSCAAR Modified feature, Mike Bentley won the Pro Late Model feature, Dwayne Baker won the Late Model feature, Joe Adams won the Thunder Car feature, Daryl Fice won the Mini Stock feature and Neil Hannah won the Four Fun feature. For full official results and more info, please see Peterborough Speedway and OSCAAR . There are over 5300 photos from Sunday online now (more than 7800 over the weekend).

View over 5300 Photos from Sunday Here





Peterborough Speedway Saturday October 6, 2012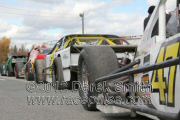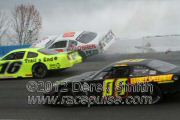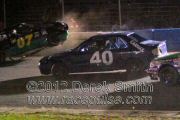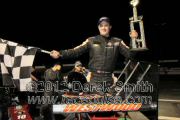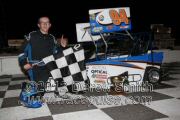 Qualifying continued for the Autumn Colours features, which will be held on Sunday October 7. The Hurricane Midgets did run their feature today, with Mike Westwood taking the win, and Ryan Fraser claiming the points championship. Heat races were held for the OSCAAR Super Late Models, OSCAAR Modifieds, Pro Late Models, Late Models, Thunder Cars, Mini Stocks, Hurricane Midgets and Four Funs. For full official results and more info, please see Peterborough Speedway , OSCAAR and Hurricane Midgets . There are about 2500 photos (Saturday) online now.

View about 2500 Photos (Saturday) Here





Flamboro Speedway Sunday September 30, 2012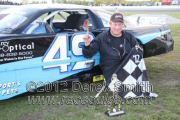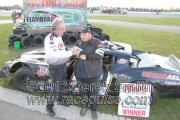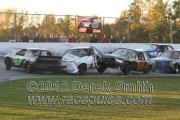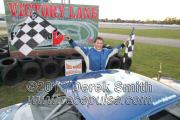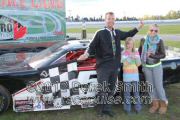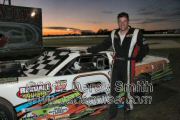 Brad Corcoran won the 1st Late Model 50 lap feature, followed by Jeff Stewart and Brennan Didero. Paul Howse won the 2nd Late Model feature. Jason Shaw was 2nd and Brennan Didero was 3rd. Scott McTeer won the Limited Late Model feature, with Nick Goetz finishing 2nd. Brandon McFerran won the Mini Stock feature, followed by Brad Martin and Dave Bailey. Shawn Chenoweth won the Thunder Car feature, with Brad Collison finishing 2nd and Kevin Albers finishing 3rd. For full official results and more info, please see Flamboro Speedway . There are over 1900 photos online now.

View over 1900 Photos Here





Flamboro Speedway Saturday September 29, 2012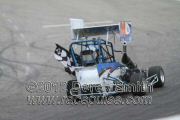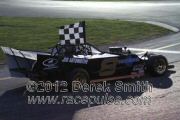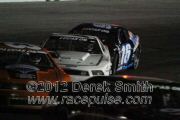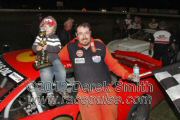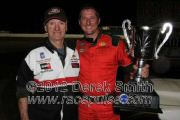 The 100 lap Lucas Oil Sportsman Cup feature was shortened to 76 laps by rain, with Josh Wood taking the win, Jake Ott 2nd, Shawn McGlynn 3rd (and also won the championship) and Jay Doer 4th. Brent McLean won the Modified feature, Ryan Hunsinger won the F4 feature and Ryan Fraser won the Hurricane Midget feature. Part of Sunday's qualifying was postponed to Sunday due to the rain. For full official results and more info, please see Flamboro Speedway . There are over 2100 photos online now.

View over 2100 Photos Here





Kawartha Speedway Friday September 28, 2012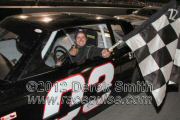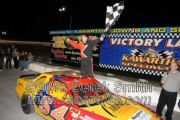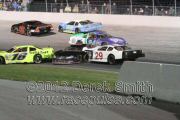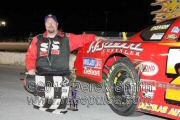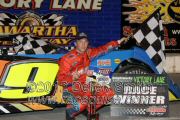 Brandon Watson won the 75 lap OSCAAR feature, followed by Rob Clarke and John Owen. Dan McHattie won the Late Model feature, with Derek Lynch in 2nd. Gary McLean won the OSCAAR Modified feature, Ken Donaldson Jr won the Thunder Car feature and Danny Benedict won the Mini Stock feature. For full official results and more info, please see Kawartha Speedway and OSCAAR . There are almost 2100 photos online now.

View almost 2100 Photos Here





Sunset Speedway Sunday September 23, 2012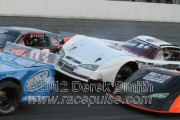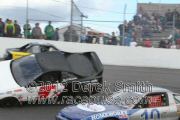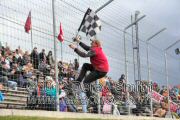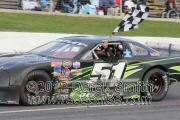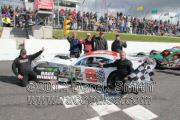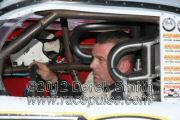 Jeff Hanley won the OSCAAR Super Late Model feature, followed by Rob Clarke, Jesse Kennedy, JR Fitzpatrick and Charlie Gallant. Mike Bentley won the Limited Late Model feature. Tom Walters was 2nd and Taylor Holdaway was 3rd. Gary McLean won the OSCAAR Modified feature, with Dave Terry finishing 2nd. Randy Rusnell won the Super Stock feature and Brad Martin won the Mini Stock feature. For full official results and more info, please see Sunset Speedway and OSCAAR . There are over 3000 photos online now.

View over 3000 Photos Here





Kawartha Speedway Saturday September 22, 2012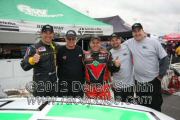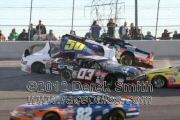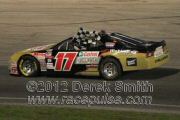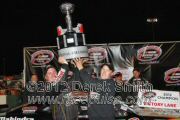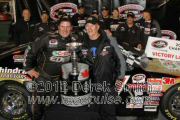 DJ Kennington won the NASCAR Canadian Tire Series race and also won the points championship, with 7 victories in 12 events. Andrew Ranger was 2nd, JR Fitzpatrick 3rd (and took pole), Pete Shepherd III 4th, Martin Roy 5th (and was Rookie of the Year), Scott Steckly 6th, Mark Dilley 7th, Jeff Lapcevich 8th, Donald Chrisholm 9th and LP Dumoulin 10th. Indy star Max Papis drove a Scott Steckly prepared car. For full official results and more info, please see Kawartha Speedway and NASCAR NCATS . There are almost 4100 photos online now.

View almost 4100 Photos Here





British Car Day Sunday September 16, 2012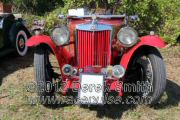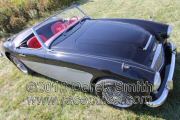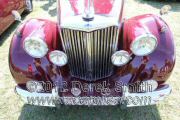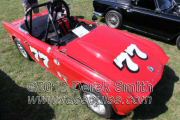 Although not race related, this may be of interest to some people. I attended British Car Day at Bronte Provincial Park - "North America's largest one-day British Car event". Over 1000 British cars were on display (including a handful of race cars), and i did run in to a few race drivers. For more info, please see torontotriumph.com/bcd/ . There are almost 400 photos online now.

View almost 400 Photos Here





Ohsweken Speedway Saturday September 15, 2012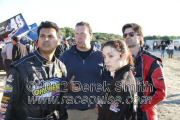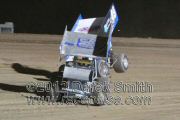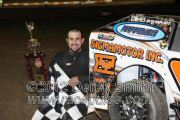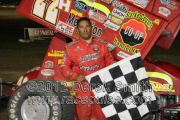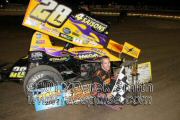 Steve Poirier won the 35 lap Canadian Sprint Car Nationals feature, followed by Shane Stewart, Jim Huppunen, Chuck Hebing, Dustin Daggett, Jessica Zemken, Brian Howland, Shane Donath, Jeff Cook and Jamie Collard. Chris Steele set fast time of 13.308 (76 cars), Randy Hannagan won the Little Feature and the Dave MacLeod Shootout, and the 3 B-Mains were won by Todd Hoddick, Dylan Swiernik and Michael Parent. For full official results and more info, please see Ohsweken Speedway . There are almost 2400 photos online now.

View almost 2400 Photos Here





Barrie Speedway Sunday September 9, 2012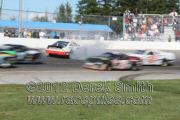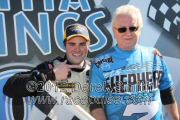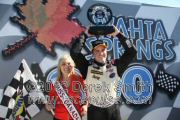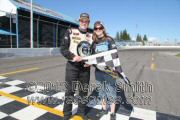 Pete Shepherd III won the 300 lap NASCAR Canadian Tire Series race, followed by Andrew Ranger, Noel Dowler, Steve Mathews (who won pole), Dexter Stacey, JR Fitzpatrick, Ron Beauchamp Jr, Jason Hathaway, Scott Steckly and Larry Jackson. For full official results and more info, please see Barrie Speedway and NASCAR NCATS . There are about 4000 photos online now.

View about 4000 Photos Here





Barrie Speedway Saturday September 8, 2012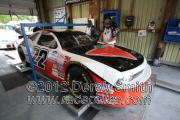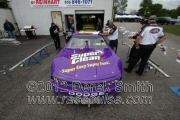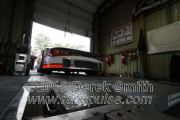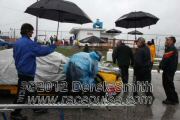 The NASCAR Canadian Tire Series race was postponed until Sunday September 9 after a heavy downpour rained out the event. For more info, please see Barrie Speedway and NASCAR NCATS . There are about 350 photos online now.

View about 350 Photos Here





Ohsweken Speedway Friday September 7, 2012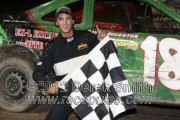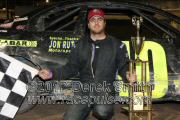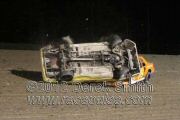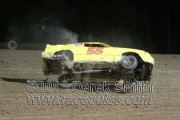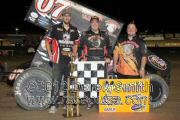 Dain Naida won the Sprint Car feature, followed by Chris Steele and Glenn Styres. The 2nd place finish earned Chris Steele the points championship over Glenn Styres. The Thunder Stock feature and championship was won by Mike Thorne. Jeremy Hughes won the Mini Stock feature and Karl Sault won the championship. Kavey Boughton won the Bomber feature and championship. For full official results and more info, please see Ohsweken Speedway . There are about 1400 photos online now.

View about 1400 Photos Here





Sunset Speedway Sunday September 2, 2012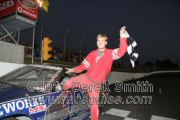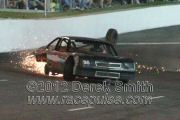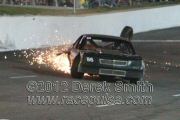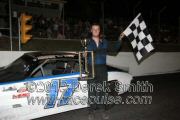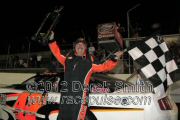 Tom Walters won the 75 lap Limited Late Model feature. Andrew Kamrath was 2nd, Sean Grosman was 3rd, Marvin Freiburger was 4th and Taylor Holdaway was 5th. Nick Roth won the 50 lap Super Stock feature, followed by Randy Rusnell (these 2 raced side by side for at least the first 15 laps), Lane Zardo, Herb Walters and Matt Bentley. Doug Butler won the 35 lap Mini Stock feature. For full official results and more info, please see Sunset Speedway . There are about 1500 photos online now.

View about 1500 Photos Here





Peterborough Speedway Saturday September 1, 2012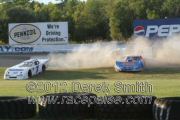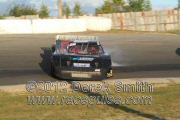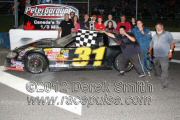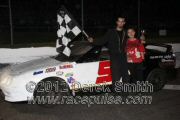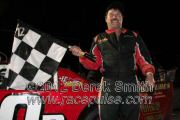 Charlie Gallant won the 50 lap OSCAAR feature (his 1st). Jeff Hanley was 2nd and George Wilson 3rd. Jack Horner won the Late Model feature, Stephen Bierworth won the Truck feature, Neil Hannah won the Mini Stock feature and Chris Mulders won the Four Fun feature. For full official results and more info, please see Peterborough Speedway and OSCAAR . There are over 1900 photos online now.

View over 1900 Photos Here





Sunset Speedway Sunday August 26, 2012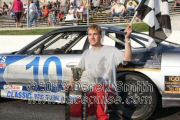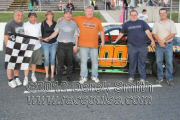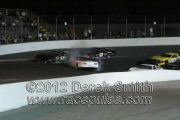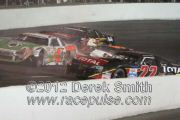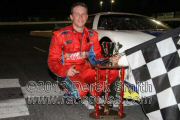 Brandon Watson won the 75 lap MRE series Late Model feature. Tom Walters was 2nd (and won the championship) and Jason Shaw was 3rd. Joe Adams won the Super Stock feature, followed by Matt Bentley and Lane Zardo. Doug Butler won the Mini Stock feature. For full official results and more info, please see Sunset Speedway . There are over 2000 photos online now.

View over 2000 Photos Here





Sunset Speedway Saturday August 25, 2012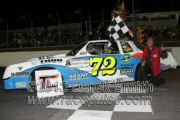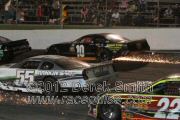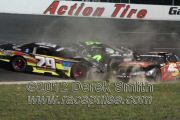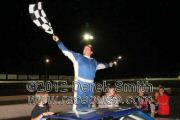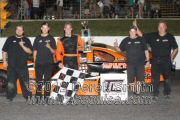 Taylor Holdaway won the Late Model feature, followed by Mike Bentley and Kevin Cornelius. Randy Rusnell won the Super Stock feature and Brandon McFerran won the Mini Stock feature. For full official results and more info, please see Sunset Speedway . There are over 1900 photos online now.

View over 1900 Photos Here





Kawartha Speedway Friday August 24, 2012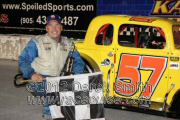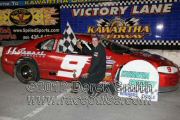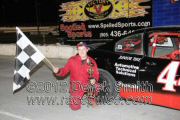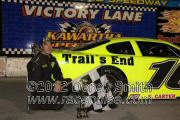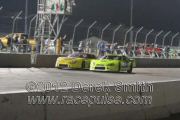 Ryan Kimball and Dan McHattie crossed the line side by side in the Late Model feature, with Ryan getting the win. Kyle Donaldson won the 50 lap Thunder Car feature, Daryl Fice won the Mini Stock feature and Kevin Foisy won the Legends feature. Here is a photo of the Late Model finish. For full official results and more info, please see Kawartha Speedway . There are almost 1900 photos online now.

View almost 1900 Photos Here





Barrie Speedway Thursday August 23, 2012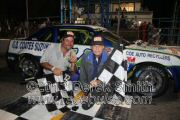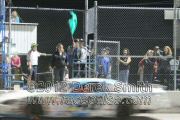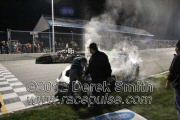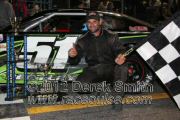 Mike Bentley won the 100 lap LLM Garry Reynolds Memorial race, followed by Dwayne Baker, Gord Shepherd, Al Inglis and Robin Jongen. NCATS stars Mark Dilley, Kerry Micks and Scott Steckly were also racing. The 50 lap Thunder Car feature was won by Dave Doucette. Herb Walters was 2nd and Rick Walt was 3rd. For full official results and more info, please see Barrie Speedway . There are over 2600 photos online now.

View over 2600 Photos Here





Flamboro Speedway Monday August 20, 2012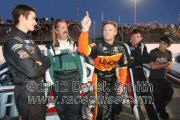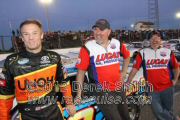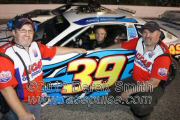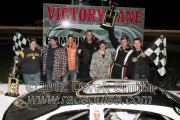 Kenny Wallace drove Shane Gowan's late model in the 100 lap Goldrush race, which offered the racers a $5000 bonus if they won after starting in last position. Paul Howse won the feature, followed by Jason Shaw (who took the challenge and started from the 24th position, almost winning the bonus), Kenny Wallace and Scott Lyons. Here are some Unofficial Results. For full official results and more info, please see Flamboro Speedway . There are over 2500 photos online now.

View over 2500 Photos Here





Flamboro Speedway Saturday August 18, 2012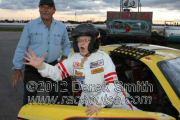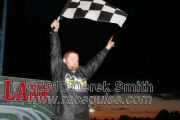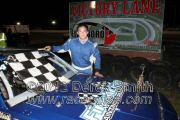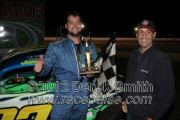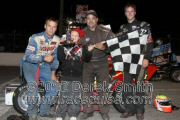 Rob Neely won the Can-Am Midget feature. Mack Deman was 2nd, Corey Moesker was 3rd, Chris Holman 4th and Adrian Stahle 5th. Corey Jones won the Canadian Vintage Modified feature, followed by Ron Easton and Shane Stickel. Brandon McFerran won the Mini Stock feature, followed by Billy Schwartzenburg and Rob Hoskins. Here are some Unofficial Results. For full official results and more info, please see Flamboro Speedway , Canadian Vintage Modifieds and Can-Am Midgets . There are almost 2300 photos online now.

View almost 2300 Photos Here





Ohsweken Speedway Friday August 17, 2012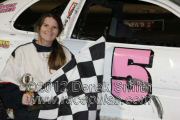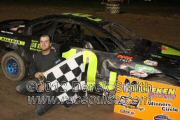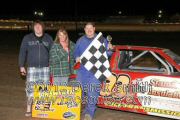 Dustin Daggett won the Northern Summer Nationals Sprint feature. Justin Barger was 2nd and Chris Steele was 3rd. There were 45 sprint cars present for the 3rd round of the Nationals. Jack Myers won the Thunder Stock feature, Jeremy Hughes won the Mini Stock feature and Kathi Dickie won the Bomber feature For full official results and more info, please see Ohsweken Speedway . There are almost 2100 photos online now.

View almost 2100 Photos Here





Sunset Speedway Wednesday August 15, 2012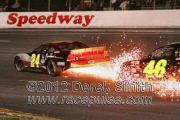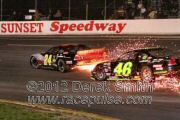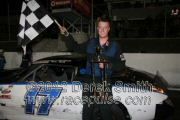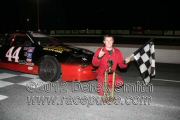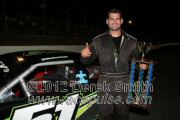 Mike Bentley won the 75 lap Pro Late Model feature, followed by Jonathan Urlin, Dwayne Baker, Tom Walters and Brandon Watson. Nick Roth won the Super Stock feature and Daryl Fice won the Mini Stock feature. For full official results and more info, please see Sunset Speedway . There are over 2200 photos online now.

View over 2200 Photos Here





Flamboro Speedway Sunday August 12, 2012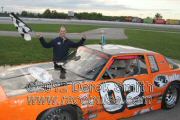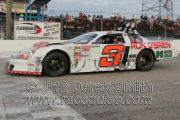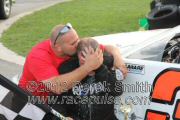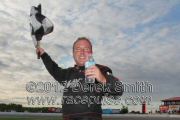 Mark Watson won the 75 lap Grisdale Late Model race, followed by Mike Bentley, Jason Shaw, Steve Laking and Scott Lyons. Mark Burbridge won the 25 lap Thunder Car feature, followed by Rick Burbridge and Gary Slama. Dave Hodkinson won the F4 Modified feature.

Jason Shaw won the Grisdale Series overall championship. Here are some Unofficial Results. For full official results and more info, please see Flamboro Speedway . There are almost 2800 photos online now.

View almost 2800 Photos Here





Merrittville Speedway Monday August 6, 2012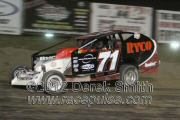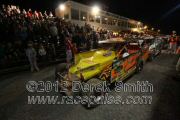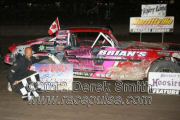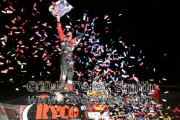 Mike Bowman won the 100 lap DIRTcar Big Block feature. Matt Sheppard was 2nd, Mat Williamson was 3rd, Jimmy Phelps was 4th, Billy Dunn was 5th and Pete Bicknell was 6th. Rob Murray won the Hoosier Stock 25 lap Dual feature. Brad Sheehan was 2nd and Pete Reid was 3rd. For full official results and more info, please see Merrittville Speedway . There are almost 2200 photos online now.

View almost 2200 Photos Here





Canadian Tire Motorsports Park (Mosport oval) August 4, 2012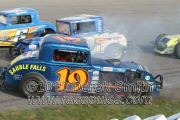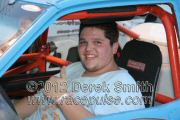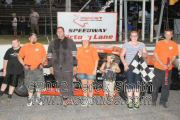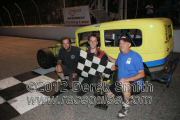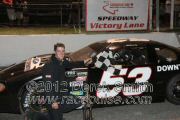 Jason Keen won the Canadian Vintage Modified feature, Kyle Donaldson won the Limited Late Model feature, John Baker Jr won the Thunder Car feature and Willy Howells won the Pure Stock feature. For full official results and more info, please see Canadian Tire Motorsport Park . There are over 2000 photos online now.

View over 2000 Photos Here





Canadian Tire Motorsports Park (Mosport road course) August 4, 2012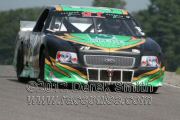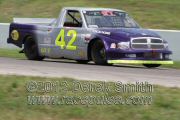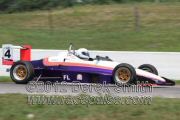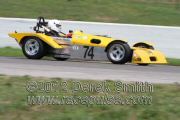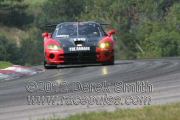 The 2012 Touring Trophy Races (BARC) took place August 4th and 5th. For full official results and more info, please see Canadian Tire Motorsport Park . There are over 1900 photos online now.

View over 1900 Photos Here





Ohsweken Speedway Friday August 3, 2012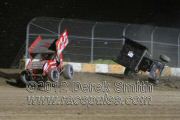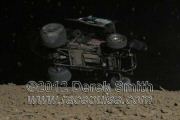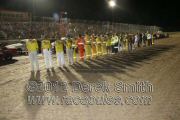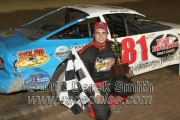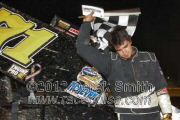 Karl Sault won the 42 lap Art Hill Memorial Mini Stock feature. Travis Cunningham won his 3rd Sprint Car feature of the season, Mike Thorne won the Thunder Stock feature and Davey Boughton won the Bomber feature. For full official results and more info, please see Ohsweken Speedway . There are almost 1900 photos online now.

View almost 1900 Photos Here





Ohsweken Speedway Tuesday July 31, 2012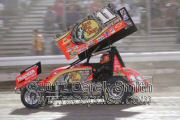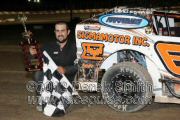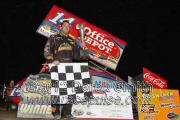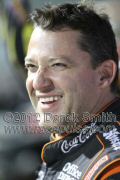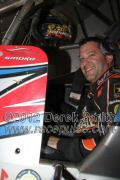 Tony Stewart won the World of Outlaws feature (it was his 2nd win in 2 nights, as well as his 2nd straight WoO win at Ohsweken). Craig Dollansky was 2nd, Steve Kinser was 3rd, Kraig Kinser was 4th and Donny Schatz was 5th. Kraig Kinser set fast time of 13.511 seconds, with Tony Stewart 2nd at 13.617. Tony Stewart also won the Dash for Cash and Jammie Collard won the Last Chance Showdown. Derek Wagner won the Mod-Lite feature. For full official results and more info, please see Ohsweken Speedway . There are over 2300 photos online now.

View over 2300 Photos Here





Ohsweken Speedway Monday July 30, 2012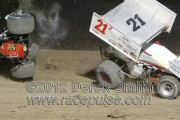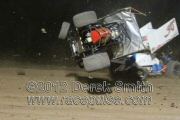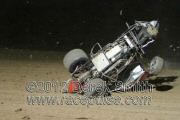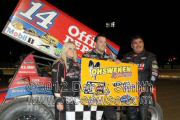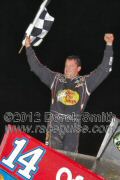 On the night before the World Of Outlaws visit, the star attraction was Tony Stewart. He won the Sprint Car feature, followed by Glenn Styres, Jessica Zemkin, Jamie Collard, Justin Daggett, Jim Huppunen and Tom Huppunen. Jack Myers won the Thunder Stock feature, Stev Hess won the Mini Stock feature and Lee Hils won the Bomber feature. For full official results and more info, please see Ohsweken Speedway . There are almost 2700 photos online now.

View almost 2700 Photos Here





Barrie Speedway Saturday July 28, 2012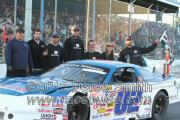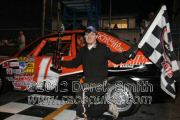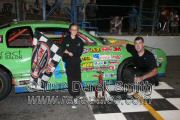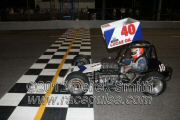 The Can-Am Midgets visitied Barrie Speedway, with Mack Deman taking the feature win. Rob Neely was 2nd and Chris Holman was 3rd. Shawn Murray won the first Limited Late Model feature and Dwayne Baker won the 2nd. Rick Walt won the Thunder Car feature and William Davies won the Pure Stock feature. For full official results and more info, please see Barrie Speedway and Can-Am Midgets . There are almost 2600 photos online now.

View almost 2600 Photos Here





CTM Park (Mosport Speedway) Saturday July 21, 2012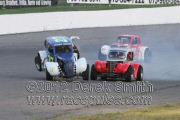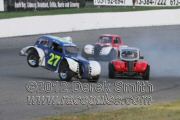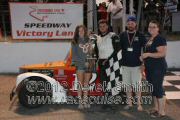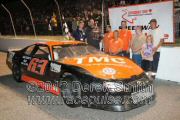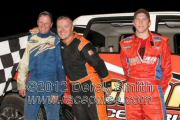 George Wilson won the OSCAAR feature, followed by Brandon Watson, Derrick Tiemersma, Rob Clarke, Glenn Watson, Charlie Gallant, Dave Taylor, Shawn Chenoweth, Rob Poole, Paul Law and Jeff Dunford. John Baker Jr won the Thunder Car feature , Wes Cuthbertson won the Ontario Legends feature and Corey Hayward won the Pure Stock feature. For full official results and more info, please see Canadian Tire Motorsport Park and OSCAAR . There are over 1800 photos online now.

View over 1800 Photos Here





CTM Park Grand Prix of Mosport Saturday July 21, 2012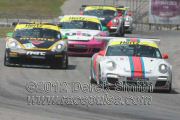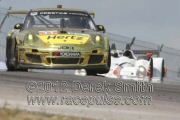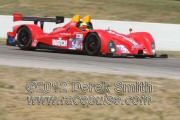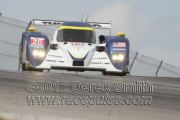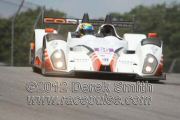 Klaus Graf won the pole position with a time of 1:06.486 in qualifying for the Grand Prix of Mosport. Jan Magnussen won pole in the GT class with 1:15.478. Bryce Miller won the GT3 Cup Challenge race and Roberto Sabato won the Cooper Tires Prototype Lites race. For full official results and more info, please see Canadian Tire Motorsport Park . There are about 2100 photos online now.

View about 2100 Photos Here





Kawartha Speedway Friday July 20, 2012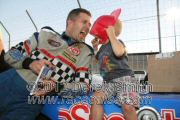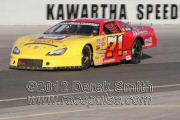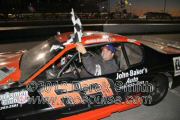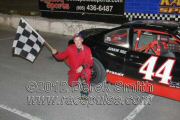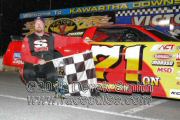 Dan McHattie won the Late Model feature, followed unofficially by Ryan Kimball, Bryan Mercer, Dwight Brown, Dave Morgan, Larry Jackson, JP Jossiase, Mike Wallace, Linc Brown and Tim Cole. John Baker Jr won the Thunder Car feature and Daryl Fice won the Mini Stock feature. Also featured was fan appreciation night with drivers' autographs. For full official results and more info, please see Kawartha Speedway . There are about 1500 photos online now.

View about 1500 Photos Here





CTM Park Grand Prix of Mosport Friday July 20, 2012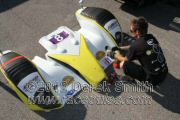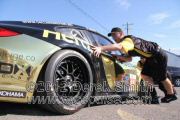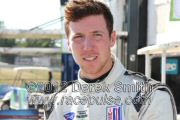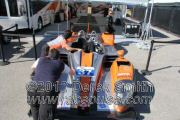 I shot photos in the paddock on the practice day for the Canadian Tire Motorsports Park Grand Prix of Mosport. For full official results and more info, please see Canadian Tire Motorsport Park . There are almost 600 photos online now.

View almost 600 Photos Here





Flamboro Speedway Saturday July 14, 2012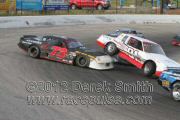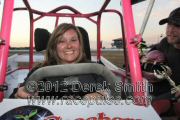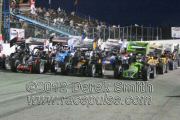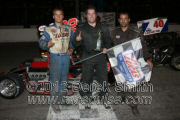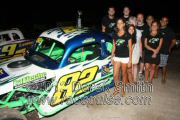 James Gray won the Can-Am Midget feature followed by Mack Deman and Rob Neely. Corey Jones won the Canadian Vintage Modified feature. Adrian Donkers was 2nd and Ron Easton was 3rd. The Thunder Car feature was won by Shawn Chenoweth, with Dave Silverthorn Jr 2nd and Brad Collison 3rd. Amanda McCall won the Hurricane Midget feature and Dave Hodgkinson won the F4 Modified feature.

Here are some Unofficial Results.

For full official results and more info, please see Flamboro Speedway , Canadian Vintage Modifieds , Can-Am Midgets , Hurricane Midgets and F4 Modifieds . There are over 3200 photos online now.

View over 3200 Photos Here





Ohsweken Speedway Friday July 13, 2012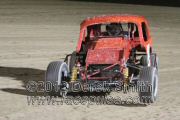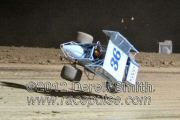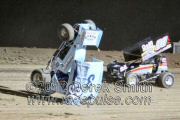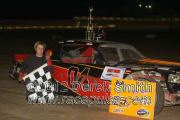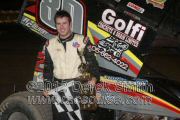 Chris Steele won the Sprint Car feature, followed by Dain Naida and Scott Kreutter. Doug Fralick won the Vintage feature, Wyatt Van Wart won the Thunder Stock feature, Steve Hess won the Mini Stock feature and Brady Longboat won the Bomber feature. For full official results and more info, please see Ohsweken Speedway . There are about 1800 photos online now.

View about 1800 Photos Here





Sunset Speedway Wednesday July 11, 2012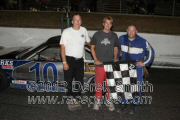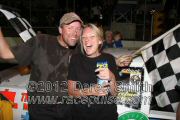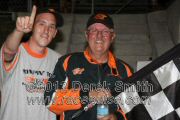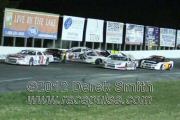 Tom Walters won the 75 lap Late Model feature, followed by Mike Bentley, Jason Parker and Brad Corcoran. Randy Rusnell won the Super Stock feature, followed by Lane Zardo and Herb Walters. Doug Butler won the Mini Stock feature. For full official results and more info, please see Sunset Speedway . There are about 3300 photos online now.

View about 3300 Photos Here





Flamboro Speedway July 7, 2012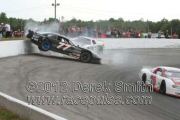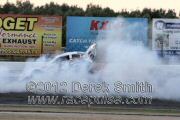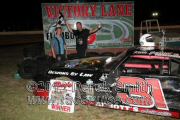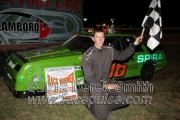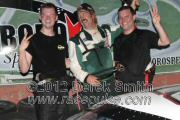 Jason Shaw won the Late Model feature, Kevin Gallant won the Thunder Car feature, Billy Schwartzenburg won the Mini Stock feature and Tim Norris won the Pro Challenge feature. Here are some Unofficial Results. For full official results and more info, please see Flamboro Speedway . There are over 2100 photos online now.

View over 2100 Photos Here





Kawartha Speedway Friday July 6, 2012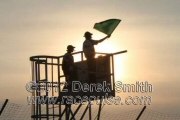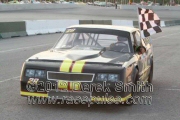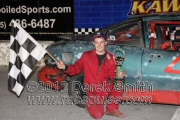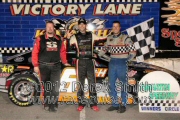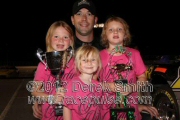 Jason Hathaway was the overall winner of the Summer Sizzler triple 50, with Dan McHattie 2nd and Larry Jackson 3rd.

Lm 1st 50: Dan McHattie, Chris Morrow, Jason Hathaway, Ryan Kimball, Larry Jackson, Mike Wallace, Dwight Brown...

Lm 2nd 50: Jason Hathaway, Mike Wallace, Dave Morgan, Ryan Kimball, Dan McHattie, Larry Jackson, Chris Morrow...

Lm 3rd 50: Jason Hathaway, Larry Jackson, Dave Morgan, Dan McHattie, Ryan Kimball, Mike Wallace...

Howie Crowe won the Thunder Car feature and Daryl Fice won the Mini Stock feature. For full official results and more info, please see Kawartha Speedway . There are over 2300 photos online now.

View over 2300 Photos Here





Varney Speedway Sunday July 1, 2012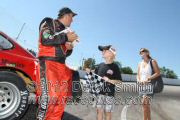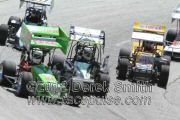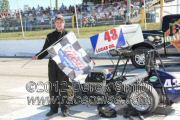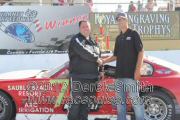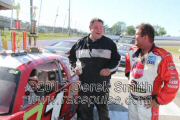 Dan Wright won the 75 lap Late Model feature followed by Cole Weber and Mark Dilley. Adrian Stahle won the Can-Am Midget feature. For full official results and more info, please see Varney Speedway and Can-Am Midgets . There are over 2000 photos online now.

View over 2000 Photos Here





Sunset Speedway Saturday June 30, 2012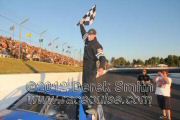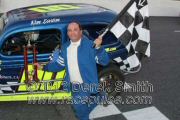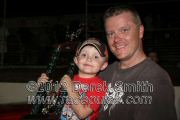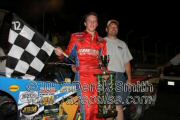 Brandon Watson won the 50 lap OSCAAR feature followed by George Wilson and Jeff Hanley. Ron Easton won the Canadian Vintage Modified feature and Mike Taylor won the Pro Challenge feature. For full official results and more info, please see Sunset Speedway , OSCAAR , Canadian Vintage Modifieds and Pro Challenge . There are almost 2500 photos online now.

View almost 2500 Photos Here





Delaware Speedway Saturday June 23, 2012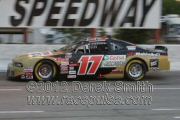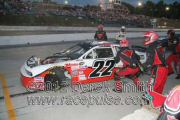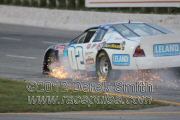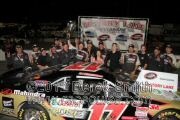 DJ Kennington won the 200 lap NASCAR Canadian Tire Series race (and set fast time). Scott Steckly was 2nd, Jason Hathaway 3rd, Andrew Ranger 4th, Pete Shepherd III 5th, Jason White 6th, Mark Dilley 7th and Joey McColm 8th. For full official results and more info, please see Delaware Speedway and NASCAR NCATS . There are almost 5500 photos online now.

View almost 5500 Photos Here





Ohsweken Speedway Friday June 22, 2012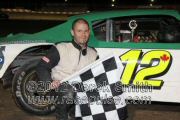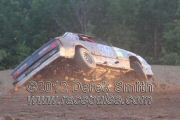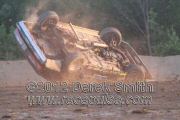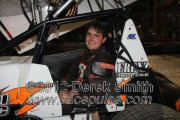 Jason Zimbardi won the Sprint Car A-Main, followed by Chris Steele, Bryan Howland and Justin Barger (46 cars were present). Brad Herron won the Thunder Stock feature, Mike Evers won the Mini Stock feature and Kathi Dickie won the Bomber feature. For full official results and more info, please see Ohsweken Speedway . There are over 1700 photos online now.

View over 1700 Photos Here





Canadian Tire Motorsports Park (Mosport oval) Saturday June 16, 2012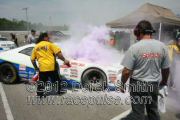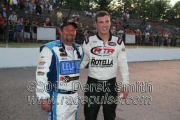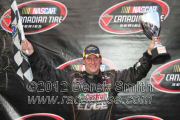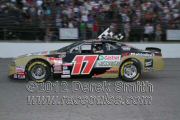 DJ Kennington won the 200 lap NASCAR Canadian Tire Series race. Mark Dilley was 2nd, JR Fitzpatrick 3rd, Jeff Lapcevich 4th and Jason Hathaway 5th. For full official results and more info, please see Canadian Tire Motorsport Park and NASCAR NCATS . There are almost 3600 photos online now.

View almost 3600 Photos Here





Canadian Tire Motorsports Park (Mosport road course) Saturday June 16, 2012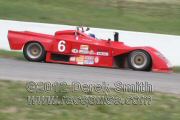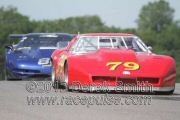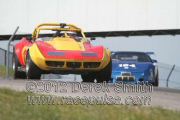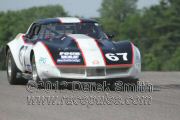 The Canadian Historic Grand Prix took place Friday June 15 through Sunday June 17, featuring Corvettes. I shot photos Saturday afternoon. For full official results and more info, please see Canadian Tire Motorsport Park . There are over 500 photos online now.

View over 500 Photos Here





Ohsweken Speedway Friday June 15, 2012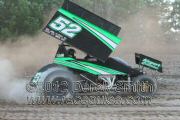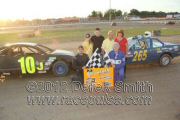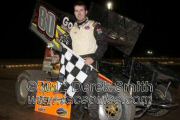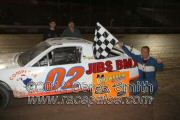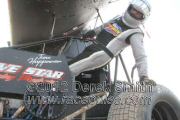 The night started with features delayed from last week due to rain. Wyatt VanWart won the 1st Thunder Stock feature and Jeremy Hughes won the 1st Mini Stock feature in honour of Abel Castelein (Mike Evers won the other feature last week). Chris Steele won the 1st Sprint feature.

The June 15th features were won by Max Chechalk (Bombers), Wyatt VanWart (Thunder Stock), Mark Czuba (Mini Stock), Tom Huppunen (Sprint - Jim Huppunen was 1st, but DQ'd in tech) and Devon Hubiuk (2nd Thunder Stock for June 15th).

For full official results and more info, please see Ohsweken Speedway . There are over 2200 photos online now.

View over 2200 Photos Here





Flamboro Speedway Saturday June 9, 2012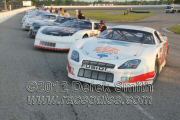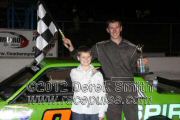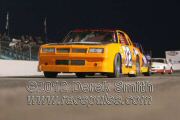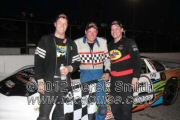 Paul Howse won the 75 lap Grisdale race, followed by David Elliott, Brad Corcoran, Brennan Didero and Scott Lyons. Mark Burbridge won the Thunder Car feature. Kevin Albers was 2nd and Rick Troback as 3rd. Billy Schwartzenburg won the Mini Stock feature, followed by Mike Holmes and Eric Van Wyngaarden. Randy Rutherford won the Pure Stock feature. For full official results and more info, please see Flamboro Speedway . There are over 1800 photos online now.

View over 1800 Photos Here





Ohsweken Speedway Friday June 8, 2012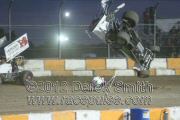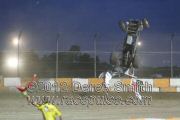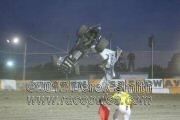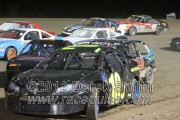 Rain washed out the Sprint car A and B Mains, as well as the Thunder Stock and 2nd Mini Stock features. They will be added to the June 15th show. The 1st Mini Stock feature in honour of former Mini Stock champion Abel Castelein was won by Mike Evers ane the Bomber feature was won by Davey Boughton. For full official results and more info, please see Ohsweken Speedway . There are almost 1700 photos online now.

View almost 1700 Photos Here





Merrittville Speedway Saturday June 2, 2012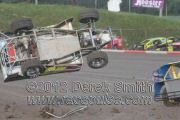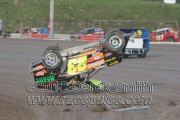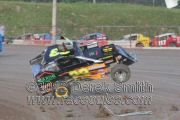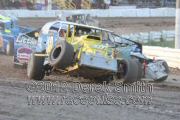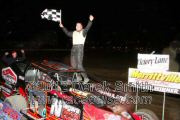 Chris Steele won the 358 Modified feature, followed by Mat Williamson and Tommy Flannigan. Brad Rouse won the Sportsman feature, Derek Wagner won the Mod-Lite feature, Rob Murray won the Hoosier Stock feature and Rocco Conte won the 4 Cylinder feature. For full official results and more info, please see Merrittville Speedway . There are over 1500 photos online now.

View over 1500 Photos Here





Sunset Speedway Sunday May 27, 2012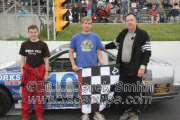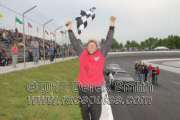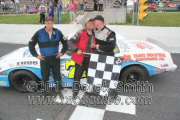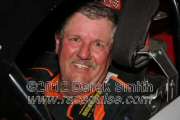 Tom Walters won the 75 lap Late Model race, followed by Mike Bentley and Steve Laking. Randy Rusnell won the 50 lap Super Stock feature and Doug Butler won the 30 lap Mini Stock feature. For full official results and more info, please see Sunset Speedway . There are over 2600 photos online now.

View over 2600 Photos Here





Sunset Speedway Saturday May 26, 2012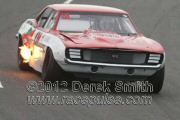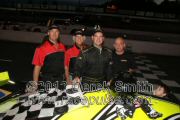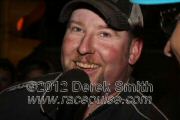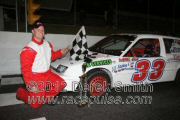 Kevin Cornelius won the Limited Late Model feature. Tom Walters was 2nd, Chris Morrow 3rd, Sean Cronan 4th and Tony Tiemersma 5th. Herb Walters won the Super Stock feature, with Cayden Lapcevich 2nd and Randy Rusnell 3rd. Warren Paxton won the Mini Stock feature. followed by Eric Yorke and Dan Britt. For full official results and more info, please see Sunset Speedway . There are over 1800 photos online now.

View over 1800 Photos Here





Ohsweken Speedway Friday May 25, 2012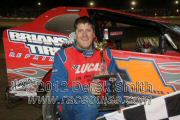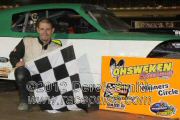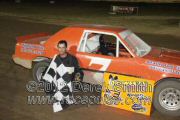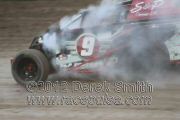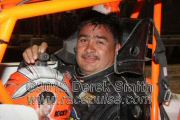 Glenn Styres won the opening night Sprint Car feature, followed by Dain Naida, Chris Steele and Jamie Collard. Paul Klager won the Mod-Lite feature, with Shawn Sliter in 2nd and Jeffrey May 3rd. Brad Herron won the Thunder Stock main, Jason Lungaro won the Mini Stock main and Max Chechalk won the Bomber feature. For full official results and more info, please see Ohsweken Speedway . There are almost 2000 photos online now.

View almost 2000 Photos Here





Merrittville Speedway Monday May 21, 2012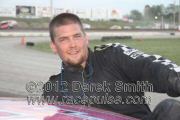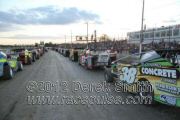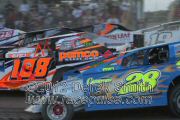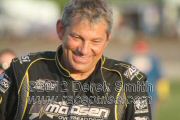 Brett Hearn won the 100 lap DIRTcar feature, followed by Chad Brachmann, Jimmy Phelps, Mat Williamson and Pete Bicknell. Brad Sheehan won the 25 lap Hoosier Stock feature. Rob Murray was 2nd and Kevin Knapp was 3rd. For full official results and more info, please see Merrittville Speedway . There are over 2000 photos online now.

View over 2000 Photos Here





Sunset Speedway Sunday May 20, 2012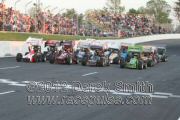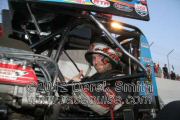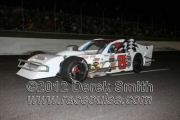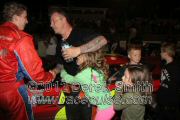 George Wilson crossed the finish line 1st, but was DQ'd in tech. Brandon Watson won the season opening OSCAAR feature, with Rob Clarke finishing 2nd. Gary McLean won the 1st ever OSCAAR Modified feature. Corey Moesker won the Can-Am Midget feature. For full official results and more info, please see Sunset Speedway , OSCAAR and Can-Am Midgets . There are almost 1500 photos online now.

View almost 1500 Photos Here





Canadian Tire Motorsport Park (Mosport) Sunday May 20, 2012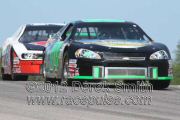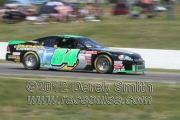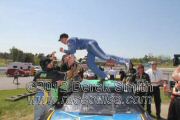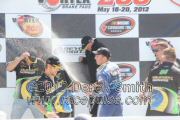 The NASCAR Canadian Tire Series race was won by JR Fitzpatrick. DJ Kennington was 2nd, followed by Scott Steckly, Andrew Ranger, Louis-Phillipe Dumoulin, Jason Hathaway, Kerry Micks, Jeff Lapcevich, Robin Buck and Peter Klutt. For full official results and more info, please see Canadian Tire Motorsport Park and NASCAR NCATS . There are over 2100 photos online now.

View over 2100 Photos Here





Sunset Speedway Saturday May 19, 2012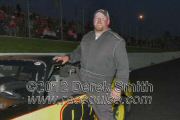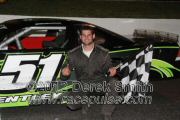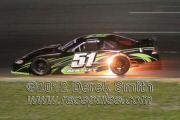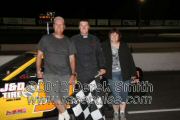 Mike Bentley won the Limited Late Model feature. Kevin Cornelius was 2nd. Herb Walters won the Super Stock feature, with Lane Zardo finishing 2nd. Eric Yorke won the Mini Stock feature, followed by Rory Collett. For full official results and more info, please see Sunset Speedway . There are almost 900 photos online now.

View almost 900 Photos Here





Canadian Tire Motorsport Park (Mosport) Saturday May 19, 2012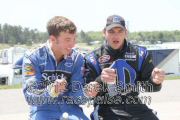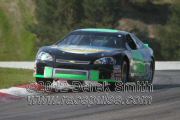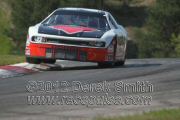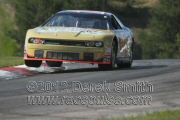 The NASCAR Canadian Tire Series held their practice and qualifying on Saturday. Scott Steckly set fast time. JR Fitzpatrick was 2nd, Andrew Ranger 3rd, DJ Kennington 4th, Ron Beauchamp 5th, Jason Hathwaway 6th and Kerry Micks was 7th. For full official results and more info, please see Canadian Tire Motorsport Park and NASCAR NCATS . There are almost 2600 photos online now.

View almost 2600 Photos Here





Flamboro Speedway Saturday May 12, 2012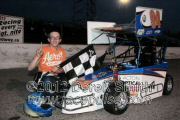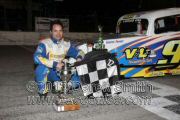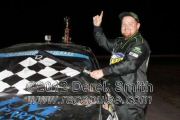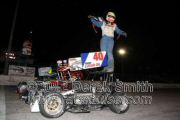 Mack Deman won the Can-Am Midget feature, followed by Darren McLennan and James Gray. Steve Lyons won the Canadian Vintage Modified feature, followed by Shane Stickel and Steve Strendell. Ryan Fraser won the Hurricane Midgets feature, followed by Rob McCall and Larry Westwood. Randy Rutherford won the pure stock feature.

Here are some Unofficial Results.

For full official results and more info, please see Flamboro Speedway Canadian Vintage Modifieds , Can-Am Midgets and Hurricane Midgets . There are almost 2500 photos online now.

View almost 2500 Photos Here





Sunset Speedway Saturday May 5, 2012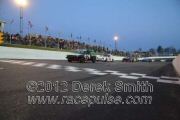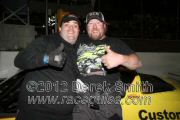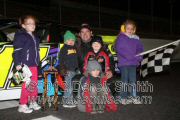 Kevin Cornelius won the Limited Late Model feature on Sunset's opening night. Tom Walters was 2nd and Sean Cronan was 3rd. Herb Walters won the Super Stock feature and Gary Jones won the Mini Stock featre. For full official results and more info, please see Sunset Speedway . There are about 1600 photos online now.

View about 1600 Photos Here





Merrittville Speedway Saturday April 28, 2012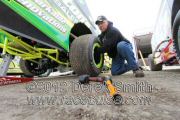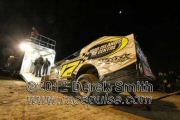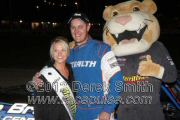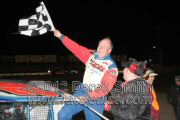 Pete Bicknell won the 50 lap 358 Modified Spring Sizzler feature. Scott Wood was 2nd and Chad Brachman was 3rd. Cody McPherson won the 40 lap Sportsman feature and Kevin Knapp won the Hoosier Stock feature. For full official results and more info, please see Merrittville Speedway . There are about 1600 photos online now.

View about 1600 Photos Here





MegaSpeed Car Show Saturday March 10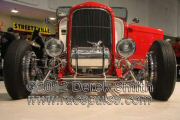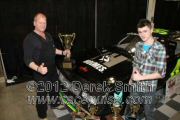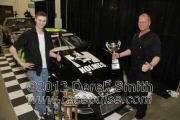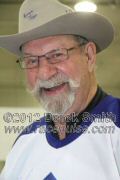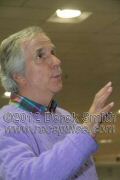 I attended Saturday's MegaSpeed Car Show as well. Featured attractions were Mike Holmes and Henry Winkler. For info, please see MegaSpeed Car Show There are almost 700 photos online now.

View almost 700 Photos Here





MegaSpeed Car Show Friday March 9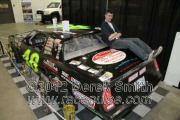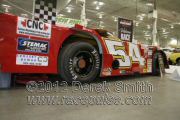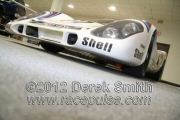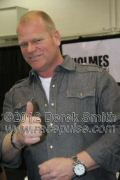 The first MegaSpeed Car Show was held Mar 9-11 at the Toronto Internation Centre (It was formerly Performance World). Featured attractions were Mike Holmes and Henry Winkler. For info, please see MegaSpeed Car Show There are over 700 photos online now.

View over 700 Photos Here





Canadian Motorsports Expo Sunday February 12, 2012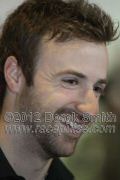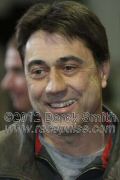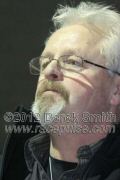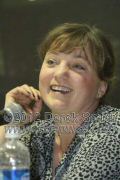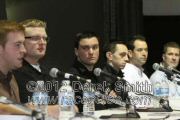 Sunday featured James Hinchcliffe, a CASCAR reunion, NCATS drivers, a safety and fitness forum, and performance experts discussing Mosport. For more info, please see Canadian Motorsports Expo . There are about 800 photos online now.

View Photos Here





Canadian Motorsports Expo Saturday February 11, 2012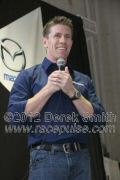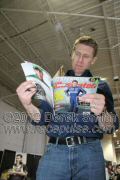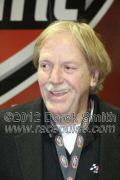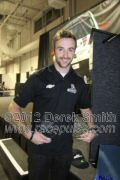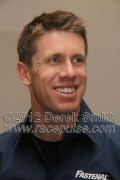 Saturday featured Carl Edwards, Ron Fellows, Robert Yates, Canadian Young Guns, Mazda, Meet the Media and Inside Track's Reader Choice Awards. For more info, please see Canadian Motorsports Expo . There are almost 1300 photos online now.

View almost 1300 Photos Here





Canadian Motorsports Expo Friday February 10, 2012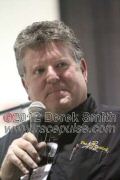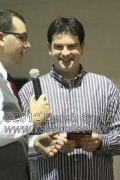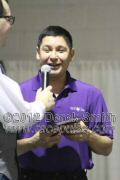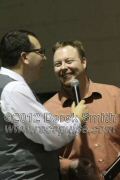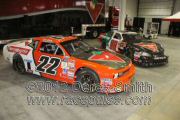 Friday featured 2 time NASCAR Busch (now Nationwide) champ Randy Lajoie and Spencer Lewis' Ontario Asphalt Short Track Power Ranking for 2011. For more info, please see Canadian Motorsports Expo . There are about 700 photos online now.

View about 700 Photos Here



Home

Images and contents ©Copyright Derek Smith and may not be used without permission.